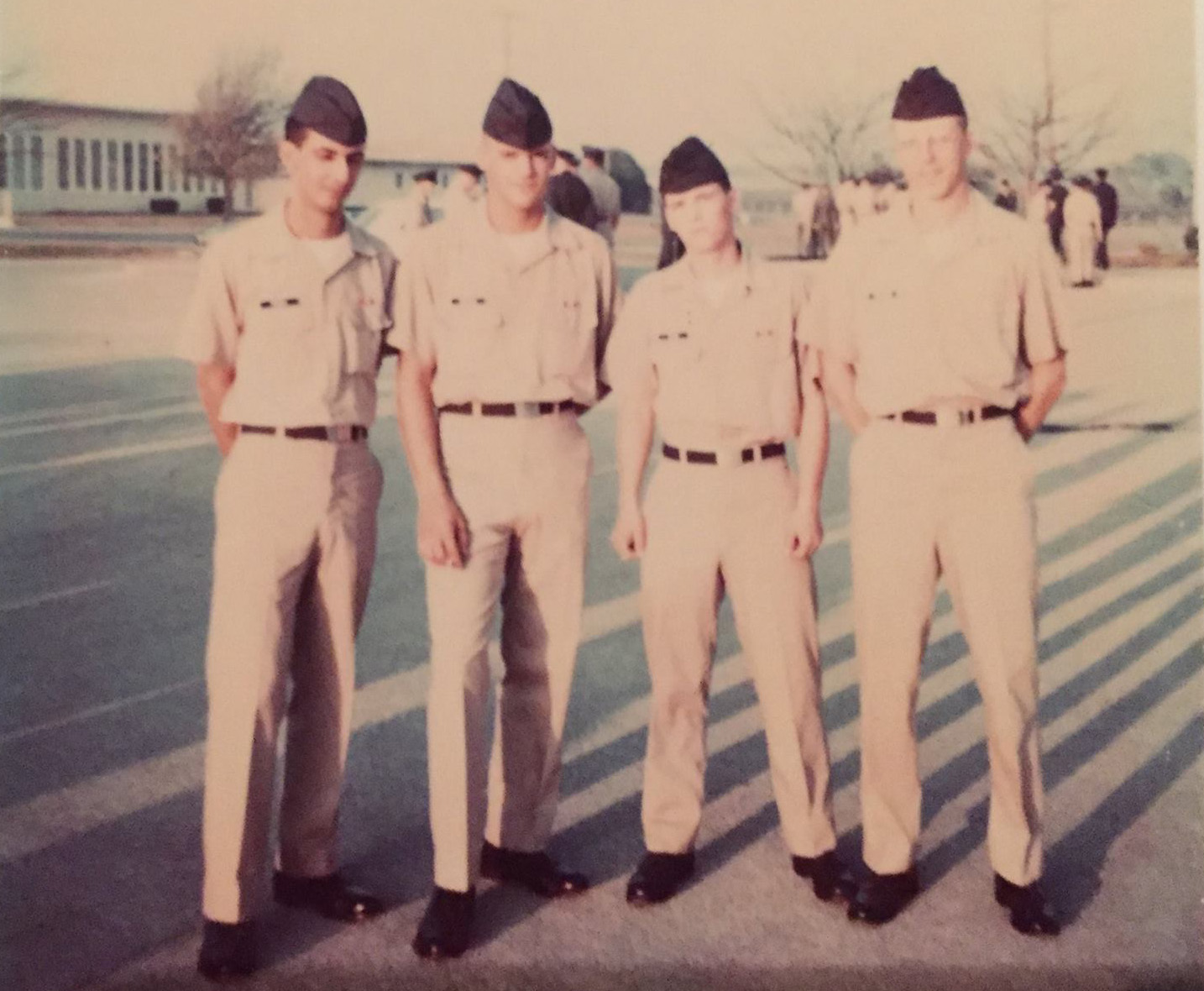 Ray Hanania US Air Force
Active Duty Vietnam Era Service, 1973-1975
Illinois Air National Guard, March 1975 through 1986
I enlisted in the U.S. Air Force in May of 1972, a deferred enlistment that began in October 1973 with basic training at Lackland Air Force Base near San Antonio, Texas.
I was in my sophomore year in Pre-Med at Northern Illinois University in DeKalb, Illinois. My draft number was low, I believe 62, and I was expecting to be called. So I decided to enlist to control the branch of service and career choices I would have.
Basic Training was about six weeks at Lackland Air Force Base. I was assigned to the 3711 Military Unit. I made many friends. I also was forced to stop smoking during Basic Training, which was beneficial. I started smoking cigarettes when I was 12 years old, smoking Camel filterless cigarettes, about a half pack every day. When I completed Basic Training, I decided not to return to smoking.
I remember my two unit Master Sergeants, Drill Instructors, interviewed me on my first day, asking me questions about my college experience. They were interviewing for "ropes," trainees who would serve as unit leaders. The Red rope was the highest rank followed by the Yellow and Green Ropes. They wanted to make me a Red rope, but I wasn't very disciplined, despite having complete two years of college. Most of the people in my unit had either been drafted or enlisted and did not have college training.
The Red rope went to a recruit whose parents were from South Korea. Both of my Drill Sergeants have served during the Korean War or in Korea so they felt that was an obligation or duty.
Basic training woke me up from my juvenile slumber. I was not doing well in college and had no focus or regiment. The military changed that.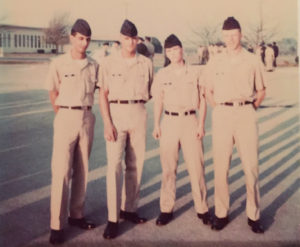 I entered medical and dental training after Basic Training and was reassigned to Sheppard Air Force Base, near Wichita Falls, Texas.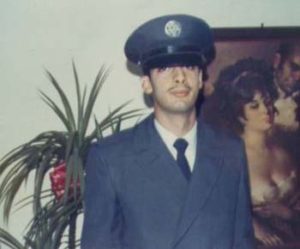 My friends in service included Michael Charter and Mitchel Pelter. Charter and I would often go to a bad in Wichita Falls call "Little Egypt" where we would drink and watch the dancers.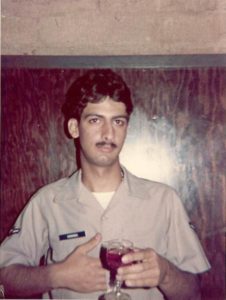 Dental School lasted about 8 months. After graduation, we applied for assignments. I applied for assignments in Illinois, Florida and Indiana. They sent me to Mountain Home Air Force Base in Mountain Home, Idaho, in the Idaho desert about 50 minutes south of Boise. I had married and lived in a trailer home outside of the base driving in every morning.
My commander at Mountain Home Air Force Base was Master Sergeant Benton. It was an F-111 base, fighter jets that used terrain-following radar and wings that spread out automatically or streamed back for supersonic flights.
I remember the big movies at the time were Blazing Saddles, the Exorcist and Jesus Christ Super Star when I was at Sheppard AFB. And the Godfather when I was at Mountain Home AFB.
In March 1975, as the Vietnam War official wound down, I was offered the opportunity to trade in my remaining 2 years of active duty service — I had enlisted and signed up for four years of service — for four years of service in the Illinois Air National Guard, assigned to Peoria, Illinois at the 182nd Air Force Base there. I worked in the dental clinic and medical clinic there (giving shots, and assisting the nurses) and would drive there one weekend every month and two weeks every year usually staying at an Air Force Base near Dallas, Texas.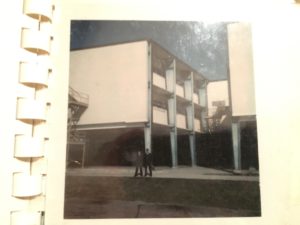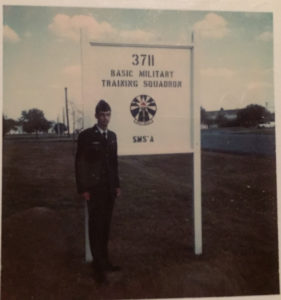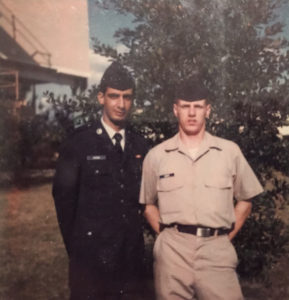 This post has already been read 1715 times!