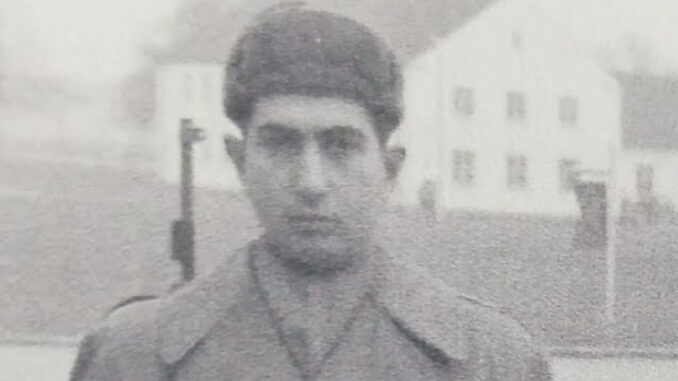 George Ezzat Mohammed
George Ezzat Mohammed is an Army Veteran, he served in a small town in Germany called Neu-Ulm from 1954-1956.
His rank was Private First Class. Mohammed was assigned to the Artillery Regiment during the occupation of Germany after World War II. He mostly patrolled the Czechoslovakian border.
Mohammed was also a Sharpshooter and received a Good Conduct Medal.

Mohammed was born in Pittsburgh, PA in 1932, his parents were both born in Palestine. His Father was born in Ein-Arik, Palestine and emigrated to America in 1914. His mother was born in Beitunia, Palestine and emigrated to the United States in 1930.
This post has already been read 1620 times!