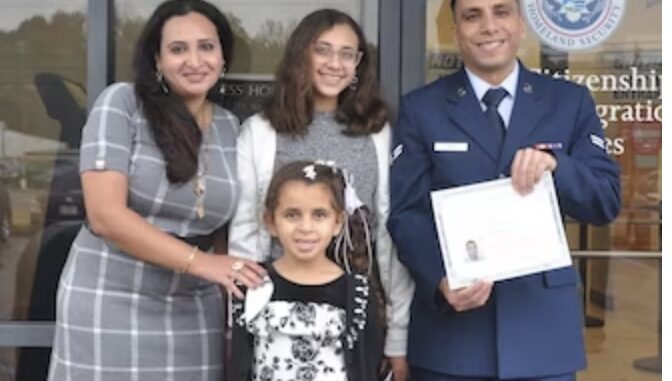 Air Force SA Yosry Zaki, Egyptian-born, American-proud
MAXWELL AIR FORCE BASE, Ala. (AFNS) —  When an Airman raises their right hand to serve in the United States military, they join for various reasons. For some, it is a chance to fulfill a lifelong dream; for others, it may be to develop their leadership and education.
All Airmen sacrifice to serve, but not many travel halfway around the world to put service before self like Senior Airman Yosry Zaki, a flight services technician in the 908th Aeromedical Evacuation Squadron.
His journey to the U.S. Air Force Reserve began nearly 20 years ago in the small village of Umm Al Qusur, Egypt. About 900 miles from Cairo, Zaki's village wasn't exactly a destination spot for many tourists, so he wasn't overly exposed to other cultures. However, Zaki's love for America was nurtured through television.
 "I used to watch 'Friends' and I love 'Die Hard' the movie," Zaki said. "I thought, 'why can't I live this way?'"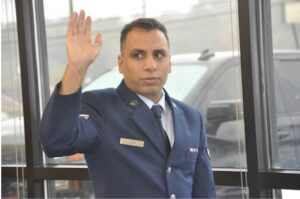 While others may have viewed these programs for their entertainment value, Zaki saw the comedy, politics and action as a taste of freedom. So, the inspired teenager began applying to the Diversity Immigration Visa Program.
Administered by the U.S. Department of State, the program selects recipients from countries with low rates of immigration to the United States. For years, Zaki's application wasn't selected.
"I applied every year since I was 18," he said. "I did not hear back, so I applied the following year."
Zaki often wondered if his American dream would ever become a reality. But he persisted in his efforts and continued to provide for his family while obtaining degrees in accounting, computer science and education, a work ethic that, for him, was normal.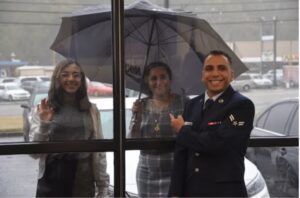 "In Egypt, it is normal to have multiple jobs," he added. "So, I worked as a teacher during the day, then a pharmacy technician at night."
One day, nearly 12 years later, his pharmacy technician business partner knocked at his door with a letter from the Diversity Visa Program.
"He said, 'You're going to America!'" Zaki recounted. "And I thought, 'Oh wow! My dream is finally coming true!'"
Zaki soon realized that his dream would be a bittersweet experience for the rest of his family. In traditional Egyptian culture, the oldest son is the family's rock. Being the oldest child means looking after aging parents and handling all family business matters.
"You are like the support [for the family]," he said. "It is like they lost their support."
In December 2015, Zaki moved to Niceville, Florida, with his pregnant wife and young daughter. There they would be received by a family friend who helped them get the necessities to survive in the United States.
"When you come over, it's very hard," Zaki. "You don't know [the] language, you don't know rules, you don't know anything, you don't have money, don't have a place [to live], you very much don't have anything."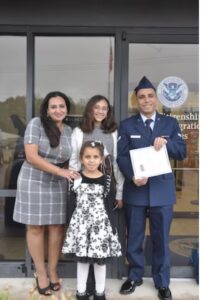 Zaki found work as a paramedic. Reflecting on the generosity and hospitality his family received, he felt the call to serve in the U.S. Military. In his words, "to pay back the debt," he felt he owed the United States.
"I felt like I need to pay back something," he said. "I thought wearing the uniform and serving the United States Air Force would be the little I can pay back to the country who helped me, supported me in every step and allowing me to come here."
His unit is inspired by his story but even more by his character.
"Most of us, who lived here all of our lives [who wear the uniform], take on this mantel of service," said Lt. Col. Jameson Durham, 908 AES interim commander. "Zaki takes it to the next level. You can sense it in his being; he sees it as his honor and privilege to serve the country that has given him the opportunity to do something different than from where he was from."
Zaki's strong character is a sentiment shared by others who also work with him.
"He motivates me sometimes more than I motivate him," said Zaki's supervisor, Staff Sgt. Weston Salter, 908 AES aeromedical evacuation technician. "He's a very hard worker and very proactive. He wants to grow his career and help others."
Zaki received his citizenship on Nov. 15, 2022, a day he and his family will remember forever. It was also very special day for everyone in attendance, especially Zaki's commander.
"My wife is from Costa Rica," Durham said. "Just knowing all she went through to become a citizen, it is an honor to have an Airman willing to go through that to serve. I was honored he invited me to his swearing-in."To other immigrants who call the United States home, Zaki has some advice:
"This is the land of opportunity. Put that in your mind and find help if you need it. You have the chance to accomplish so much; just push yourself to do it."
(Originally published by the US Air Force online. Click this link to read the original story.)
This post has already been read 53 times!