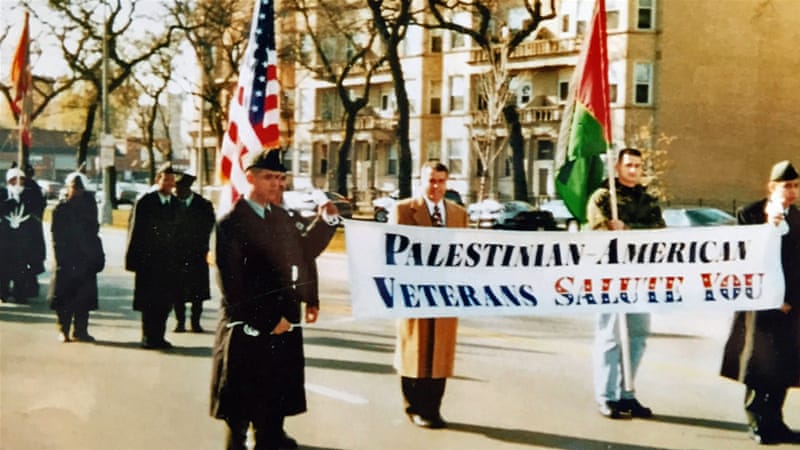 American Arabs reflect on US military service
On Veterans Day on November 11, Americans of Mideast origin weigh in on military experience for their adopted country.
Chicago, United States – As Americans commemorate the sacrifices of their military on Veterans Day on Wednesday, American-Arab soldiers say they deserve recognition from a nation that keeps them on the fringes.
The United States does not maintain statistics on the achievements of American Arabs, nor does it profile them in the decennial census, which identifies and empowers many other ethnic and racial groups. So accurate data on how many American Arabs have and are serving is unavailable.
A 1924 study by Princeton professor Philip Hitti found that 13,965 Arab Americans served during World War I. It is estimated as many as 15,000 served during World War II. Countless others served during the Korean conflict and Vietnam War – and most recently in the fighting in Iraq and Afghanistan.
Many American Arab veterans say they feel ignored after honorably serving their adopted country during past wars.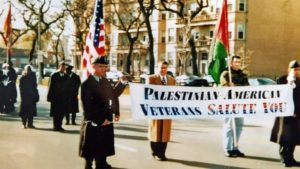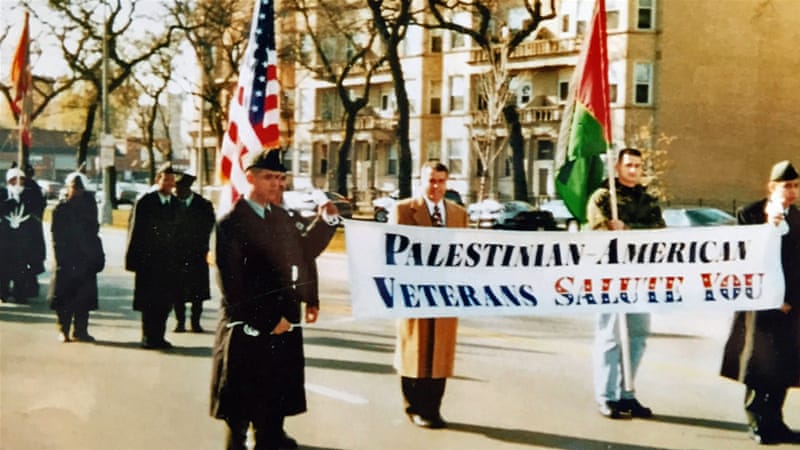 US Marine and translator Rajai Hakki, a Syrian American born in Pennsylvania and raised in Washington DC, wrote in a May 2011 column about the conflicts he faced as an American Arab serving in Iraq and Guantanamo.
"I suddenly realized the misguided nature of our operations in the Middle East since September 11th. I felt horrible," wrote Hakki. "It hit me like a bullet to the brain: our wars in the Middle East are horrific blunders and we must extract our forces from Iraq and Afghanistan."
But veterans of earlier conflicts not in the Middle East say while they opposed the Iraq war, they served with dedication.
"At the time I enlisted, I felt that military service was something everyone had to do," recalled Zyad Hasan, 49, a Palestinian American who served as a reconnaissance scout for a Bradley Tank battalion.
"I didn't see conflict but I proudly wore our uniform. Where I was stationed, I did not run into any other Arabs and being an Arab was never an issue when I served in the US military."
Hasan's enlistment was inspired in part by the promise of citizenship and his father's service in the Jordanian army when he was young. He was sworn in as a new citizen during his active duty service at San Antonio, Texas.
Later, when he was stationed in Germany, a bomb killed two US servicemen and a Turkish woman at the La Belle Disco in West Berlin on April 5, 1986. The entire base was put on alert, Hasan recalled.
"We saw it as terrorism and we were alert. But back then, no one looked at me and questioned my loyalty as an American," Hasan told Al Jazeera. "I never felt discrimination." 
Like many American Arabs who served in the US military, Hasan said he made it a point after the September 11 attacks, which took nearly 3,000 lives, to tell people he served in the armed forces. 
Vietnam veteran Kayed "Edward" Hassan, 69, said he enlisted during the height of the Vietnam War in 1967. "I didn't feel any discrimination at all during my service, even after the Arab-Israeli wars and the politics of it all," Hassan told Al Jazeera.
"And with a name like Hassan, it's not like you can hide from it. I didn't. I was proud to be Arab and also proud to be American."
"The other soldiers always respected me as an Arab and as a Muslim," Hassan said. "I was too busy being an American and an Arab to allow anyone to attack me."
Both men said the military always accommodated them as Muslims, replacing pork products with beef and chicken.
Devon Akmon, director of the Arab American National Museum (AANM), told Al Jazeera  the service of his Lebanese immigrant grandparents during World War II brought them together. 
"My grandmother was a bomb factory inspector based in Detroit. My grand-dad was on the European front. They were pen pals during the war via the Maronite church, which fostered this type of programme in an effort to keep servicemen's morale up," said Akmon, whose father also served in the Vietnam War.
"When my grandfather returned from World War II, their relationship blossomed. For many folks of their time, from immigrant families, there was a sense of 'this is our country – we are effectively making the ultimate sacrifice to be a part of this country'."
Ray Hanania served in the US Air Force during the Vietnam War. His brother was a US Marine and his father George and Uncle Moussa served during World War II, enlisting after the Japanese attack on Pearl Harbor.
Originally published at AlJazeera English on Nov. 11, 2011. Click here for the original. column by Ray Hanania.
This post has already been read 525 times!